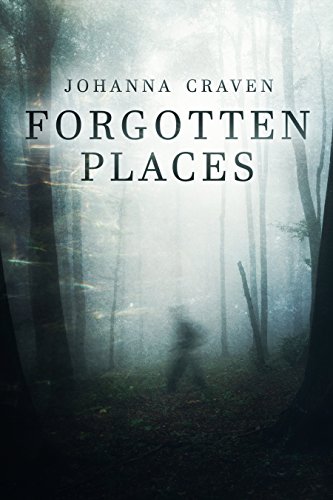 Van Diemen's Land, Australia. 1833.

English settler Grace Ashwell flees an abusive lover in Hobart Town, with six-year-old Violet in tow. In her head, escape is easy: find work in the northern settlements and earn enough for passage home to London. But the terrain beyond the settled districts is wilder than Grace could ever have imagined. She and Violet find themselves lost in a beautiful but deadly land where rain thunders down mountains, the earth drops away without warning and night brings impenetrable darkness.

Deep in the wilderness, they find a crude hut inhabited by Alexander Dalton, an escaped convict long presumed dead. Hiding from civilisation in an attempt to forget his horrifying past, Alexander struggles to let Grace into his world.

When Violet disappears, Grace's fragile trust in Alexander is put to the test. And while she searches for answers, he will do anything to keep his secrets inside.

Inspired by the true story of the Macquarie Harbour bolters; one of the most horrifying events from Colonial Australia's bloody history.
I signed up for Kindle Unlimited on Amazon a few weeks ago and was looking for some free books to fill my kindle with. I haven't been able to read a printed book lately because I only get to read while I'm breastfeeding, and a kindle is perfect for one handed use.
Plus I can take it with me all the time and read on the run.
So as I was browsing I saw this book and it had A LOT of great comments and reviews, so I decided to give it a try.
If you like history and historical fiction novels with a hint of romance and a twist at the end this will be a good fit for you.
Forgotten Places is a story loosely based on true events that happened back in the 1800's in Van Diemen's Land which is now Tasmania. An escaped convict Alexander Dalton has been hiding in the wilderness for 11 years, when out of nowhere Grace Ashwell, a nanny and a little girl, Violet, stumble on his hiding spot while on the run themselves.
While Dalton tries to figure out how to navigate around another human being, Violet dissapears and Grace's world is turned upside down. Does she trust this strange man, or risk living on her own in the forest.
I gave this book three stars. It was good, but definitely could have been better.
Ok, at first the story was great, Dalton hasn't talked in 11 years to another person, he's been all alone in the woods and now he finds a woman and thinks she's dead. She's not. He's been FOUND, what will happen now, will she report it, will he have to run? It was intriguing and I wanted to find out more, but I just couldn't get a good flow reading it, it was a bit confusing the way it was written.
Maybe I'm just not used to reading her books but I just couldn't get a good feel for it, I had to reread some sentences to really understand what I was reading. It just felt a bit jumpy and the character development could have been a little better. I didn't get attached to them as much as I wanted to, which meant I didn't really care what happened to them in the long run.
The ending, which I got to say was a good turn of events, and a surprise I didn't really see coming, was great, but I wish the author stayed with it a bit longer. It just happened too quick, we were taken from one scene to the next with very little in between. I couldn't figure out where the characters were, location wise, and how they got there. It felt rushed and by then I just wanted it to be over.
I really wish it was a little longer to be honest, that way some things would have had the time to be explored more.
Pros:
I got to learn something new about Australlian history. I pretty much knew nothing about Tasmania and that part of the world, this story led me to "google" a little more about the history.

Loved the twist at the end.

It was a quick read.
Cons:
I know romance is almost a given in a lot of historical fiction novels, but I just didn't belive in this one. Could have done without that part.

Her attempt at flashbacks about Dalton just didn't fit. I couldn't understand what they were talking about. I think it could have been done a bit better.

The writing took a long time to get used to. But that's a personal preference. I just couldn't get a good reading flow with this.

I wish the characters were developed a little more. The story just felt a little rushed, and I would have liked to get to know the characters more before they meet eachother. I didn't have time to get to like them.
All in all it was a good read and a quick one if you're looking for something short.
Let me know if you read it and what you thought of it in the comments below.